CGTN是中國最大的國家電視網絡中央電視台的24小時英語新聞頻道。 CGTN於2011年1月15日啟動,致力於向全球受眾報導新聞和信息,特別是針對中國。 CGTN擁有一支經驗豐富且敬業的新聞工作者團隊,是中國為在全球信息流中引入更大的多樣性和更廣闊的視野而做出的回應。
CGTN is the English-language 24-hour news channel of China Central Television, China's largest national TV network. KSBT Ch. 32.2 is CGTN in Santa Barbara. Launched on January 15, 2011, CGTN is dedicated to reporting news and information to its global audience, with a special focus on China. With a team of experienced and committed journalists, CGTN is China's answer to introducing greater diversity and more perspective into the global information flow.

KSBT-LD是一個在加利福尼亚州聖巴巴拉的地面数字電視台,成立于1998年4月10日,電視台在UHF Ch32频道播出,该電視台是屬我們R&C传媒集团有限公司所拥有和運營的。節目覆蓋收視觀眾達42萬人口。電視台目前一共有7個子頻道,其中包括1個高清頻道,4個標清頻道,2個廣播頻道。
KSBT-LD is a television station in Santa Barbara, California broadcasting on UHF channel 32. It covers the whole Santa Barbara metro area with more than 420,000 viewers. R&C Media Group, Inc. is the owner of this station.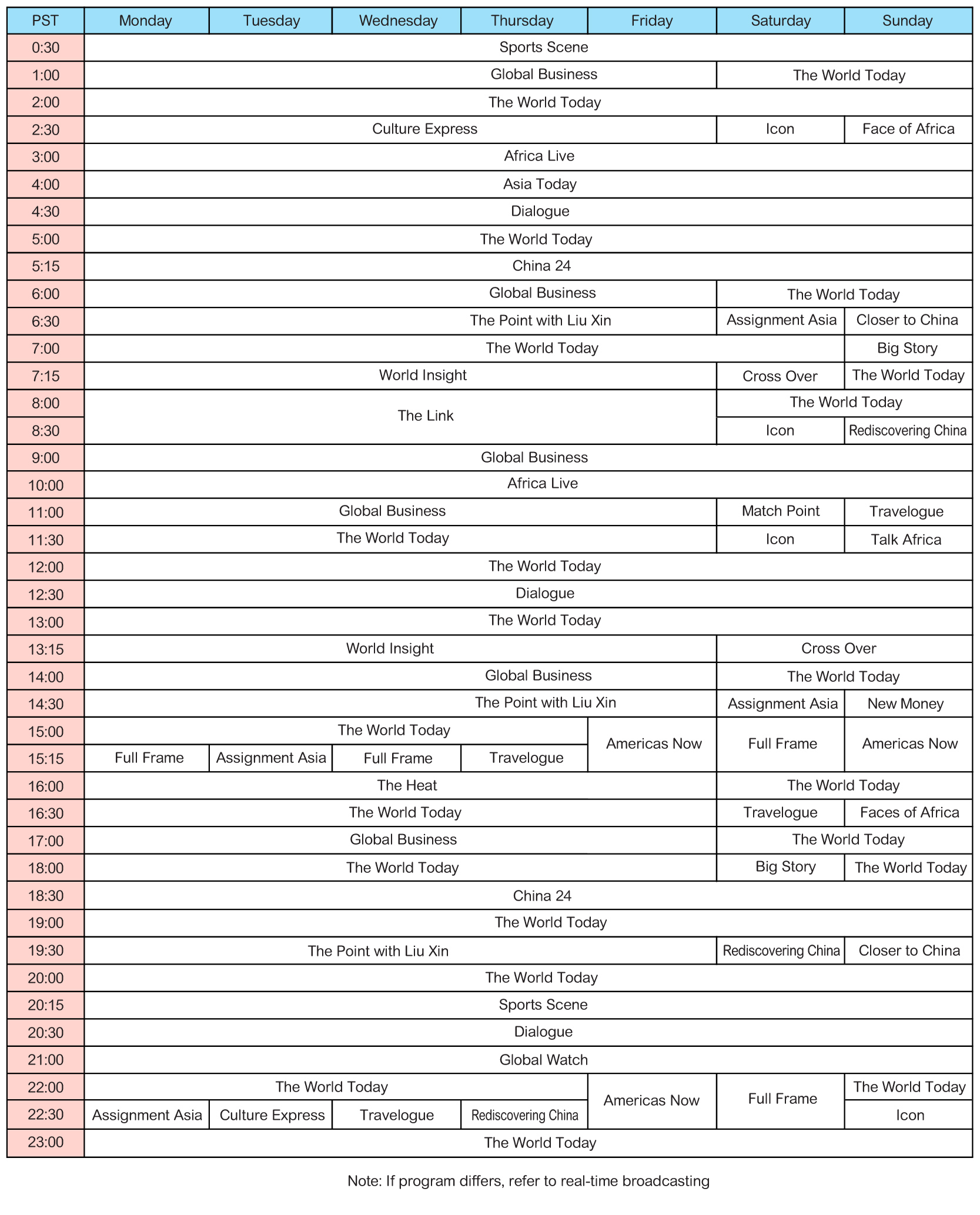 Channel Coverage